Product Description
Product Description
Product Parameters
| | |
| --- | --- |
| product | Nm148 Elastic / flexible Pump Motor Shaft Torsional Rubber HRC Star Spider Plum Jaw Coupling |
| material | stainless steel , iron , aluminum ,bronze ,carbon steel ,brass etc . |
| size | ISO standard  ,customer requirements |
| BORE | Finished bore, Pilot Bore, Special request |
| surface treatment | Carburizing and Quenching,Tempering ,Tooth suface high quenching Hardening,Tempering |
| Processing Method | Molding, Shaving, Hobbing, Drilling, Tapping, Reaming, Manual Chamfering, Grinding etc |
| Heat Treatment | Quenching & Tempering, Carburizing & Quenching, High-frequency Hardening, Carbonitriding…… |
| Package | Wooden Case/Container and pallet, or made-to-order |
| Certificate | ISO9001 ,SGS |
| Machining Process | Gear Hobbing, Gear Milling, Gear Shaping, Gear Broaching, Gear Shaving, Gear Grinding and Gear Lapping |
| Applications | Toy, Automotive, instrument, electrical equipment, household appliances, furniture, mechanical equipment,daily living equipment, electronic sports equipment, , sanitation machinery, market/ hotel equipment supplies, etc. |
| Testing Equipment | Rockwell hardness tester 500RA, Double mesh instrument HD-200B & 3102,Gear measurement center instrument CNC3906T and other High precision detection equipments |
workshop & equipment
Production process
Certifications
Our Advantages
1  . Prioritized Quality          
2  .Integrity-based Management
3  .Service Orientation
4  .150+  advanced equipment
5  .10000+  square meter  factory area
6  .200+ outstanding employees  
7  .90% employees have more than 10 year- working   experience in our factory
8  .36 technical staff
9  .certificate  ISO 9001 , SGS
10  . Customization support
11 .Excellent after-sales service
shipping
sample orders delivery time:
10-15 working days  as usual
15-20 working days  in busy season
large order leading time :
20-30 working days as usual
30-40 working days  in busy season
FAQ
1. why should you buy products from us not from other suppliers?
We are a 32 year-experience manufacturer on making the gear, specializing in manufacturing varieties of gears, such as helical gear ,bevel gear ,spur gear and grinding gear, gear shaft, timing pulley, rack, , timing pulley and other transmission parts . There are 150+ advanced equipment ,200+ excellent employees ,and 36 technical staff . what's more ,we have got ISO9001 and SGS certificate .
2 .Do you accept small order?
If your order bearings are our standard size, we accept even 1pcs.
3 .How long is the delivery?
A: Small orders usually takes 10-15 working days,big order usually 20-35 days, depending on orders quantity and whether are standard size.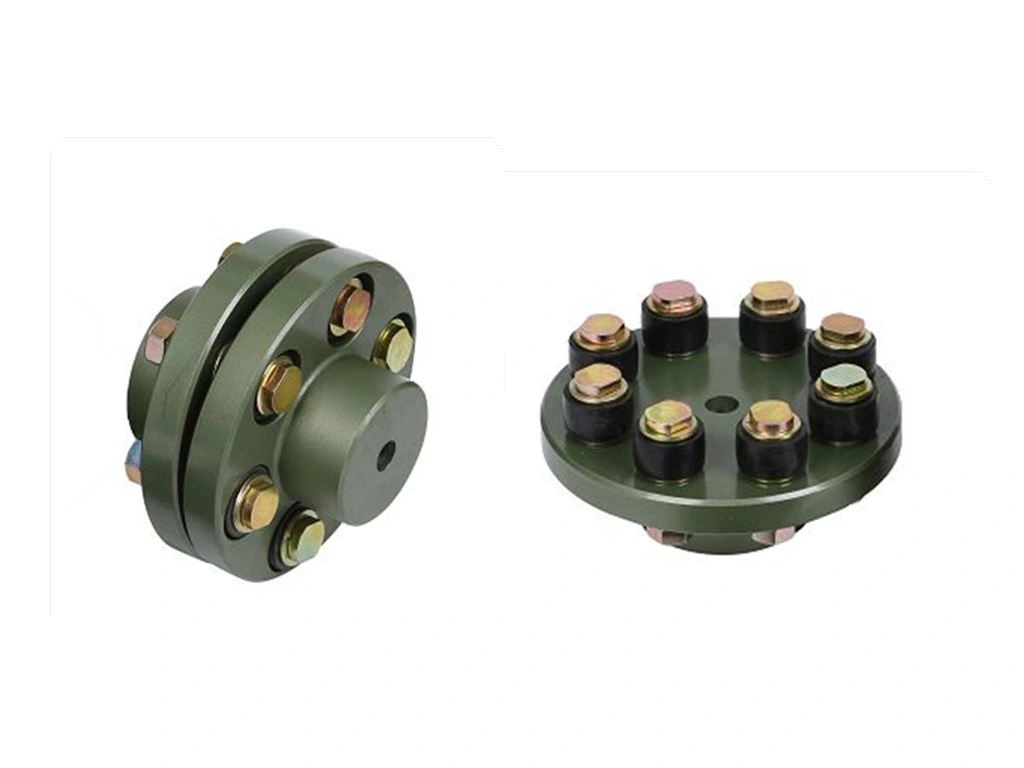 Can flexible couplings be used in precision motion control systems?
Yes, flexible couplings can be used in precision motion control systems, but careful consideration must be given to their selection and application. Precision motion control systems require high accuracy, repeatability, and minimal backlash. Flexible couplings can play a crucial role in such systems when chosen appropriately and used in the right conditions.
Selection Criteria: When selecting a flexible coupling for a precision motion control system, several key factors should be considered:
Backlash: Look for couplings with minimal or no backlash to ensure accurate motion transmission and precise positioning.
Torsional Stiffness: Choose a coupling with sufficient torsional stiffness to minimize torsional deflection and maintain accurate motion control.
Misalignment Compensation: Ensure the coupling can accommodate the required misalignment without introducing significant variations in motion accuracy.
Dynamic Performance: Evaluate the coupling's dynamic behavior under varying speeds and loads to ensure smooth and precise motion control during operation.
Material and Construction: Consider the material and construction of the coupling to ensure it can withstand the specific environmental conditions and loads of the motion control system.
Size and Space Constraints: Choose a compact and lightweight coupling that fits within the available space and does not add excessive inertia to the system.
Applications: Flexible couplings are commonly used in precision motion control systems, such as robotics, CNC machines, semiconductor manufacturing equipment, optical systems, and high-precision measurement instruments. They help transmit motion from motors to various components, such as lead screws, spindles, or precision gears, while compensating for misalignments and providing shock and vibration absorption.
Specialized Couplings: For ultra-high precision applications, specialized couplings, such as zero-backlash or torsionally rigid couplings, may be preferred. These couplings are designed to provide precise motion transmission without any play or torsional deflection, making them suitable for demanding motion control tasks.
Installation and Alignment: Proper installation and alignment are critical to achieving optimal performance in precision motion control systems. Precise alignment of the coupling and connected components helps maintain accurate motion transmission and minimizes eccentricities that could impact the system's precision.
Summary: Flexible couplings can indeed be used in precision motion control systems when chosen and applied correctly. By considering factors like backlash, torsional stiffness, misalignment compensation, and dynamic performance, users can select the right coupling to ensure high accuracy, repeatability, and reliable motion control in their specific application.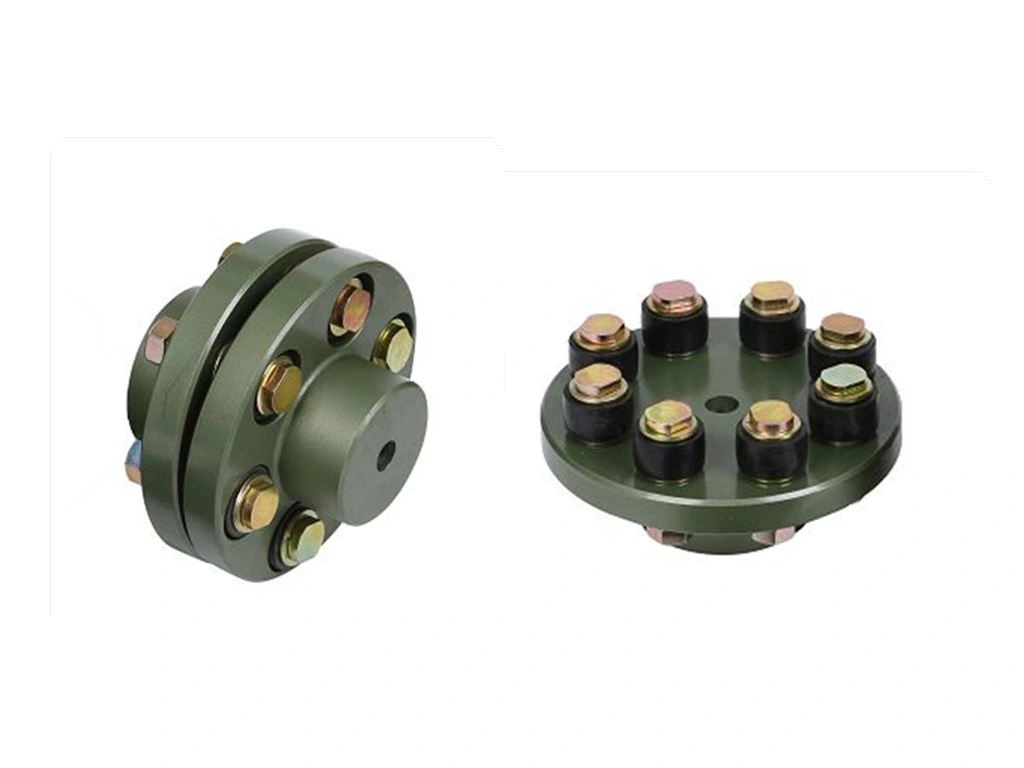 What are the maintenance intervals and practices for extending the life of a flexible coupling?
Proper maintenance of a flexible coupling is essential to ensure its longevity and reliable performance. The maintenance intervals and practices for flexible couplings may vary depending on the coupling type, application, and operating conditions. Here are some general maintenance guidelines to extend the life of a flexible coupling:
Regular Inspection: Conduct visual inspections of the coupling regularly to check for signs of wear, damage, or misalignment. Look for cracks, tears, corrosion, or any other visible issues.
Lubrication: Some flexible couplings may require periodic lubrication to reduce friction and wear. Refer to the manufacturer's guidelines for the appropriate lubrication type and schedule.
Alignment Checks: Ensure that the connected shafts remain properly aligned. Misalignment can lead to premature wear and failure of the coupling and other components.
Torque Monitoring: Monitor the torque levels in the system and ensure they are within the coupling's rated capacity. Excessive torque can overload the coupling and cause damage.
Temperature and Environmental Considerations: Ensure that the operating temperatures and environmental conditions are within the coupling's specified limits. Extreme temperatures, aggressive chemicals, or corrosive environments can impact the coupling's performance.
Inspection After Shock Loads: If the system experiences shock loads or unexpected impacts, inspect the coupling for any signs of damage immediately.
Replace Damaged or Worn Couplings: If any damage or wear is detected during inspections, replace the flexible coupling promptly to avoid potential failures.
Periodic Re-Tightening: For certain coupling designs, periodic re-tightening of fasteners may be necessary to maintain proper clamping force.
Follow Manufacturer's Guidelines: Always follow the maintenance instructions provided by the coupling manufacturer. They can provide specific recommendations based on the coupling model and application.
It is crucial to develop a maintenance plan specific to the application and coupling type. Regularly scheduled maintenance, adherence to recommended practices, and proactive inspection can help identify issues early and prevent costly breakdowns. Additionally, record-keeping of maintenance activities can provide valuable data on the coupling's performance and aid in future maintenance decisions.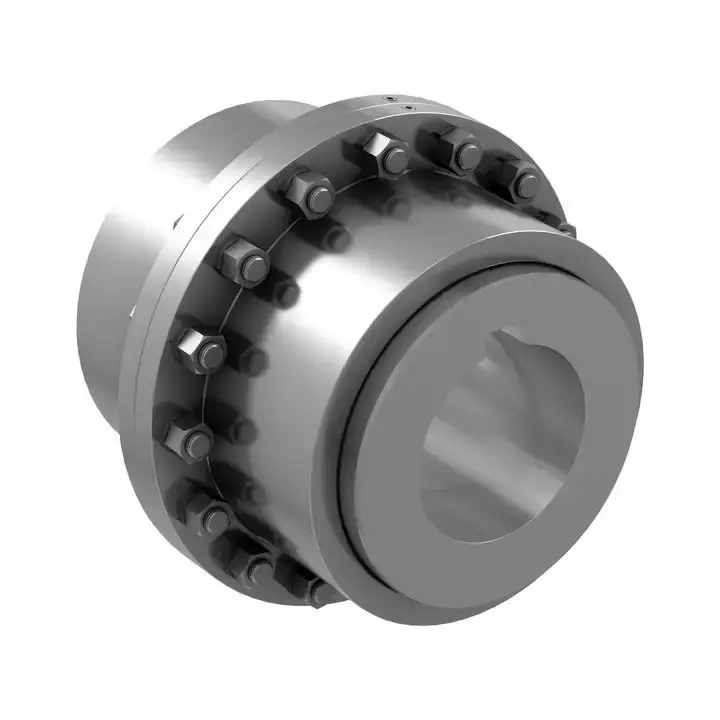 What materials are commonly used in manufacturing flexible couplings?
Flexible couplings are manufactured using a variety of materials, each offering different properties and characteristics suited for specific applications. The choice of material depends on factors such as the application's requirements, environmental conditions, torque capacity, and desired flexibility. Here are some of the commonly used materials in manufacturing flexible couplings:
Steel: Steel is a widely used material in flexible couplings due to its strength, durability, and excellent torque transmission capabilities. Steel couplings are suitable for heavy-duty industrial applications with high torque requirements and harsh operating conditions.
Stainless Steel: Stainless steel is often used to manufacture flexible couplings in environments with high corrosion potential. Stainless steel couplings offer excellent resistance to rust and other corrosive elements, making them ideal for marine, food processing, and chemical industry applications.
Aluminum: Aluminum couplings are lightweight, have low inertia, and provide excellent balance. They are commonly used in applications where reducing weight is critical, such as aerospace and robotics.
Brass: Brass couplings are known for their electrical conductivity and are used in applications where electrical grounding or electrical isolation is required, such as in certain industrial machinery or electronics equipment.
Cast Iron: Cast iron couplings offer good strength and durability and are often used in industrial applications where resistance to shock loads and vibrations is necessary.
Plastic/Polymer: Some flexible couplings use high-performance polymers or plastics, such as polyurethane or nylon. These materials provide good flexibility, low friction, and resistance to chemicals. Plastic couplings are suitable for applications where corrosion resistance and lightweight are essential.
Elastomers: Elastomers are used as the flexible elements in many flexible couplings. Materials like natural rubber, neoprene, or urethane are commonly used as elastomer spider elements, providing flexibility and vibration damping properties.
The selection of the coupling material depends on the specific needs of the application. For instance, high-performance and heavy-duty applications may require steel or stainless steel couplings for their robustness, while applications where weight reduction is crucial may benefit from aluminum or polymer couplings. Additionally, the choice of material is influenced by factors such as temperature range, chemical exposure, and electrical requirements in the application's operating environment.
Manufacturers typically provide material specifications for their couplings, helping users make informed decisions based on the specific demands of their applications.



editor by CX 2023-08-11