Product Description
CZPT Coupling Flexible PU Rubber Spider GS 90 SHA98
Specification:
Name
Rubber Spider for coupling
Material
Silicone, EPDM, NR, NBR, FKM, SBR, HNBR, IIR, CR FFKM etc silicon,fluorine,NBR,FPM,EPDM,SILCONE ACM,HNBR
Size
According to the drawing or sample
Color
According to your requirement (Panton color card)
Application
Parts are used on vehicles, printing machines, food processing machines, textile machines, electronic machines, etc.
Inspection instruments
Excellent chemical and physical property, excellent oil- resistance, high temperature stability, etc.
Package
Inner plastic bag/outside carton/wooden pallets/ or any other special package as per customer's 
requirements
Final inspection
We'll make a final QC 100% inspection to make sure a good quality before delivery
Features:
Long performing life
Heat resistance
Crack proof
Advantages:
Good physical properties.
Easy installation.
Technical Data
Operating conditions
Temperature: 40~+100°C
Torque: 22.42500NM
Material: CPU/TPU
Hardness: 98Shore A
Color:
Application:
Other related coupling splider
FAQ
Q: Are you manufacturer or trading company?
A: We are manufacturer, engineer had rich experience over 20 years. 
Q: How to get the quickest quotation?
A: Sending drawing, material, quantity and other rrequirements by email. 
Q: How to get quotation without drawing?
A: Possible send sample, pictures or detail descriptions of products to us, we will return you drawing for confirm.
Q: I have an idea for a new product, but not sure if it can be manufactured. Can you help?A. Yes! We are always happy to work with potential customers to evaluate the technical feasibility of your idea or design and we can advise on materials, tooling and likely set-up costs. 
Q: My custom products have already been developed on CAD. Can you use the drawings?
A. Yes! DWG, DXF, IGES, Solidworks and Rhino files can all be used to generate quotes, models and mould tools – this can save time and money in producing your parts.
Q: Can I test my idea/product before committing to mould tool manufacture?
A. Yes, we can use CAD drawings to make models for design and functional evaluations.
Q: What type of plastic/rubber material is best for my design/product?
A. Materials selection depends on the application of your design and the environment in which it will function. We will be happy to discuss the alternatives and suggest the best material.
Q: How to get sample?
A: Free sample is available for your quality evaluation, but you should pay the freight. Regarding customize products, sample and mould order will go first before mass production.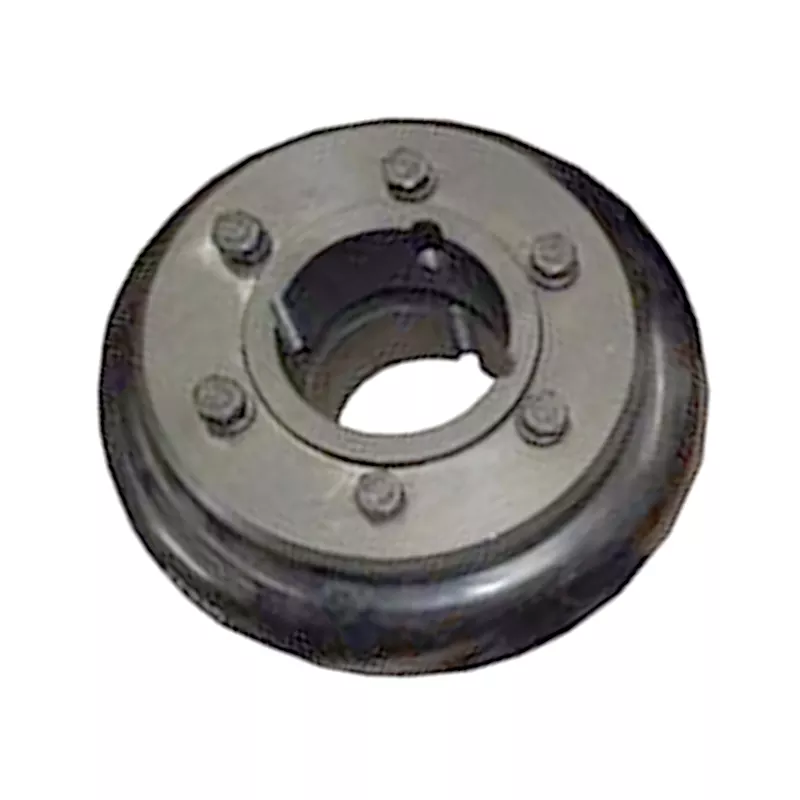 What are the temperature and environmental limitations of flexible couplings?
Flexible couplings are designed to operate within certain temperature and environmental limitations to ensure optimal performance and longevity. The specific limitations may vary depending on the type and material of the coupling. Here are the general considerations:
Temperature Range: The temperature range in which a flexible coupling can operate is crucial. High temperatures can affect the material properties, leading to reduced flexibility and potential failure. Low temperatures can cause the material to become brittle and lose its ability to accommodate misalignment. It's essential to choose a coupling suitable for the intended temperature range of the application.
Corrosive Environments: In environments with corrosive substances, such as acids, chemicals, or saltwater, it is essential to select a flexible coupling made of materials that are resistant to corrosion. Stainless steel and certain polymers are commonly used in such environments to prevent degradation and maintain the coupling's integrity.
Hygienic Environments: For applications in food processing, pharmaceuticals, or cleanrooms, hygienic design is critical. Flexible couplings used in these environments should be easy to clean, made of materials that are non-toxic and resistant to contamination, and free from crevices or pockets where debris can accumulate.
Explosive or Hazardous Atmospheres: In environments where explosive or hazardous gases, vapors, or dust are present, flexible couplings with anti-static properties or explosion-proof certifications may be necessary to prevent the risk of ignition and ensure safety.
Outdoor Applications: For outdoor installations, flexible couplings should be able to withstand exposure to weather conditions, UV radiation, and temperature fluctuations. Couplings with weather-resistant properties are suitable for such applications.
High-Speed Applications: In high-speed applications, the centrifugal forces on the flexible coupling increase with rotational speed. Couplings designed for high-speed applications should be balanced to minimize vibrations and ensure smooth operation.
Shock and Impact Loads: Flexible couplings used in applications with significant shock or impact loads should have the ability to dampen and absorb these forces to protect connected equipment from damage.
Continuous vs. Intermittent Duty: Some flexible couplings are designed for continuous-duty applications, while others are suitable for intermittent duty or start-stop operations. The coupling's design and material should match the specific duty cycle requirements.
It is essential to consult with the coupling manufacturer or supplier to understand the temperature and environmental limitations of a specific coupling model. Proper selection and application of flexible couplings within their defined limitations contribute to reliable and efficient performance in various industrial and mechanical systems.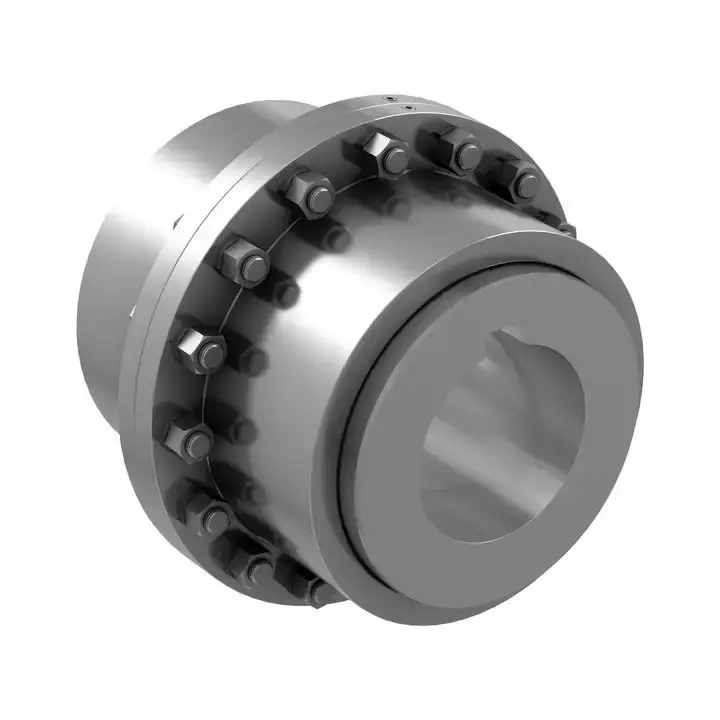 Can flexible couplings be used in marine and automotive applications?
Yes, flexible couplings are commonly used in both marine and automotive applications. They offer various advantages that make them suitable for these industries:
Misalignment Compensation: In marine and automotive systems, there can be misalignments due to factors such as hull flexing in marine vessels or engine movements in vehicles. Flexible couplings can accommodate these misalignments, ensuring efficient power transmission between the engine and the propeller or wheels.
Vibration Damping: Both marine and automotive environments experience vibrations from engines, propellers, or road conditions. Flexible couplings help dampen these vibrations, reducing wear on components and enhancing the comfort of passengers or crew members.
Shock Load Absorption: Marine vessels and vehicles can encounter shock loads during operation, especially in rough sea conditions or uneven terrains. Flexible couplings can absorb and dissipate the impact of these shock loads, protecting the drivetrain and transmission components.
Compact Design: Space is often limited in marine vessels and automotive systems. Flexible couplings come in various compact designs, making them suitable for applications with restricted installation space.
Corrosion Resistance: Marine environments expose components to corrosive seawater, while automotive systems may encounter exposure to road salt and other corrosive substances. Flexible couplings made from corrosion-resistant materials, such as stainless steel or non-metallic compounds, are ideal for these applications.
Easy Maintenance: Flexible couplings with self-lubricating features or low maintenance requirements are well-suited for marine and automotive applications, where regular maintenance can be challenging.
High Torque Capacity: Automotive systems, especially in heavy-duty vehicles, require couplings that can handle high torque levels. Flexible couplings designed for automotive use offer high torque capacity and reliability.
Overall, the adaptability, vibration damping, and misalignment compensation provided by flexible couplings make them suitable for various marine and automotive applications. Whether used in boats, yachts, ships, cars, trucks, or other vehicles, flexible couplings contribute to smooth and reliable power transmission, leading to improved performance and reduced maintenance requirements.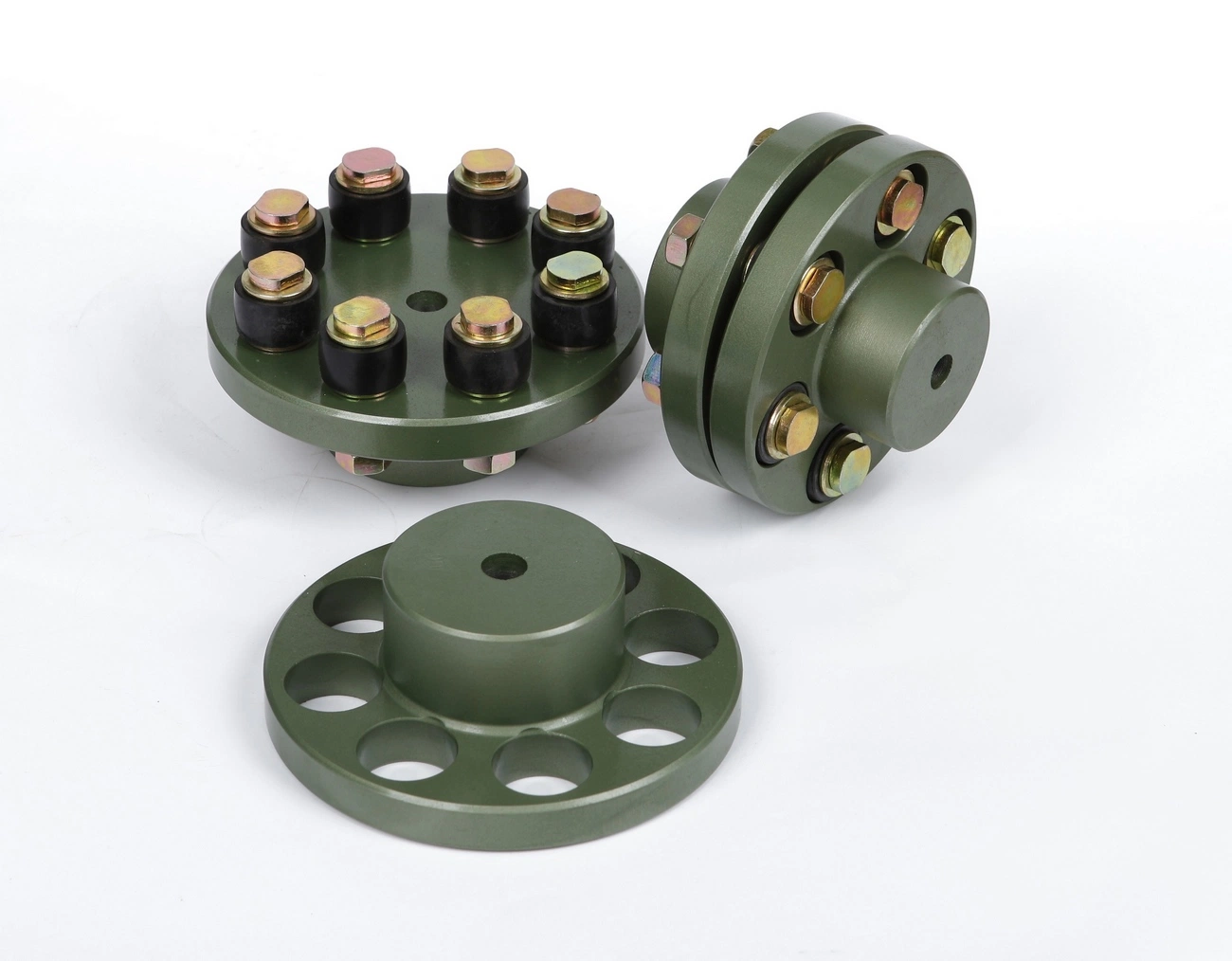 What are the differences between elastomeric and metallic flexible coupling designs?
Elastomeric and metallic flexible couplings are two distinct designs used to transmit torque and accommodate misalignment in mechanical systems. Each type offers unique characteristics and advantages, making them suitable for different applications.
Elastomeric Flexible Couplings:
Elastomeric flexible couplings, also known as flexible or jaw couplings, employ an elastomeric material (rubber or similar) as the flexible element. The elastomer is typically molded between two hubs, and it acts as the connector between the driving and driven shafts. The key differences and characteristics of elastomeric couplings include:
Misalignment Compensation: Elastomeric couplings are designed to handle moderate levels of angular, parallel, and axial misalignment. The elastomeric material flexes to accommodate the misalignment while transmitting torque between the shafts.
Vibration Damping: The elastomeric material in these couplings offers excellent vibration dampening properties, reducing the transmission of vibrations from one shaft to another. This feature helps protect connected equipment from excessive vibrations and enhances system reliability.
Shock Load Absorption: Elastomeric couplings can absorb and dampen shock loads, protecting the system from sudden impacts or overloads.
Cost-Effective: Elastomeric couplings are generally more cost-effective compared to metallic couplings, making them a popular choice for various industrial applications.
Simple Design and Installation: Elastomeric couplings often have a straightforward design, allowing for easy installation and maintenance.
Lower Torque Capacity: These couplings have a lower torque capacity compared to metallic couplings, making them suitable for applications with moderate torque requirements.
Common Applications: Elastomeric couplings are commonly used in pumps, compressors, fans, conveyors, and other applications that require moderate torque transmission and misalignment compensation.
Metallic Flexible Couplings:
Metallic flexible couplings use metal components (such as steel, stainless steel, or aluminum) to connect the driving and driven shafts. The metallic designs can vary significantly depending on the type of metallic coupling, but some general characteristics include:
High Torque Capacity: Metallic couplings have higher torque transmission capabilities compared to elastomeric couplings. They are well-suited for applications requiring high torque handling.
Misalignment Compensation: Depending on the design, some metallic couplings can accommodate minimal misalignment, but they are generally not as flexible as elastomeric couplings in this regard.
Stiffer Construction: Metallic couplings are generally stiffer than elastomeric couplings, offering less vibration dampening but higher torsional stiffness.
Compact Design: Metallic couplings can have a more compact design, making them suitable for applications with limited space.
Higher Precision: Metallic couplings often offer higher precision and concentricity, resulting in better shaft alignment.
Higher Cost: Metallic couplings are typically more expensive than elastomeric couplings due to their construction and higher torque capacity.
Common Applications: Metallic couplings are commonly used in high-speed machinery, precision equipment, robotics, and applications with high torque requirements.
Summary:
In summary, the main differences between elastomeric and metallic flexible coupling designs lie in their flexibility, torque capacity, vibration dampening, cost, and applications. Elastomeric couplings are suitable for applications with moderate torque, misalignment compensation, and vibration dampening requirements. On the other hand, metallic couplings are chosen for applications with higher torque and precision requirements, where flexibility and vibration dampening are less critical.



editor by CX 2023-08-02